Easy editing and customization
HelpHero enables you to create the best possible help experience for your users with as much custom control over the experience as you need.
Create tours without code

Our visual tour editor lets you instantly create, preview and edit your product tours in real-time without having to leave your app. NO coding required!

Customize your tours

Instantly customize every aspect of your tours with complete freedom to change the text, colors and layout to suit your app.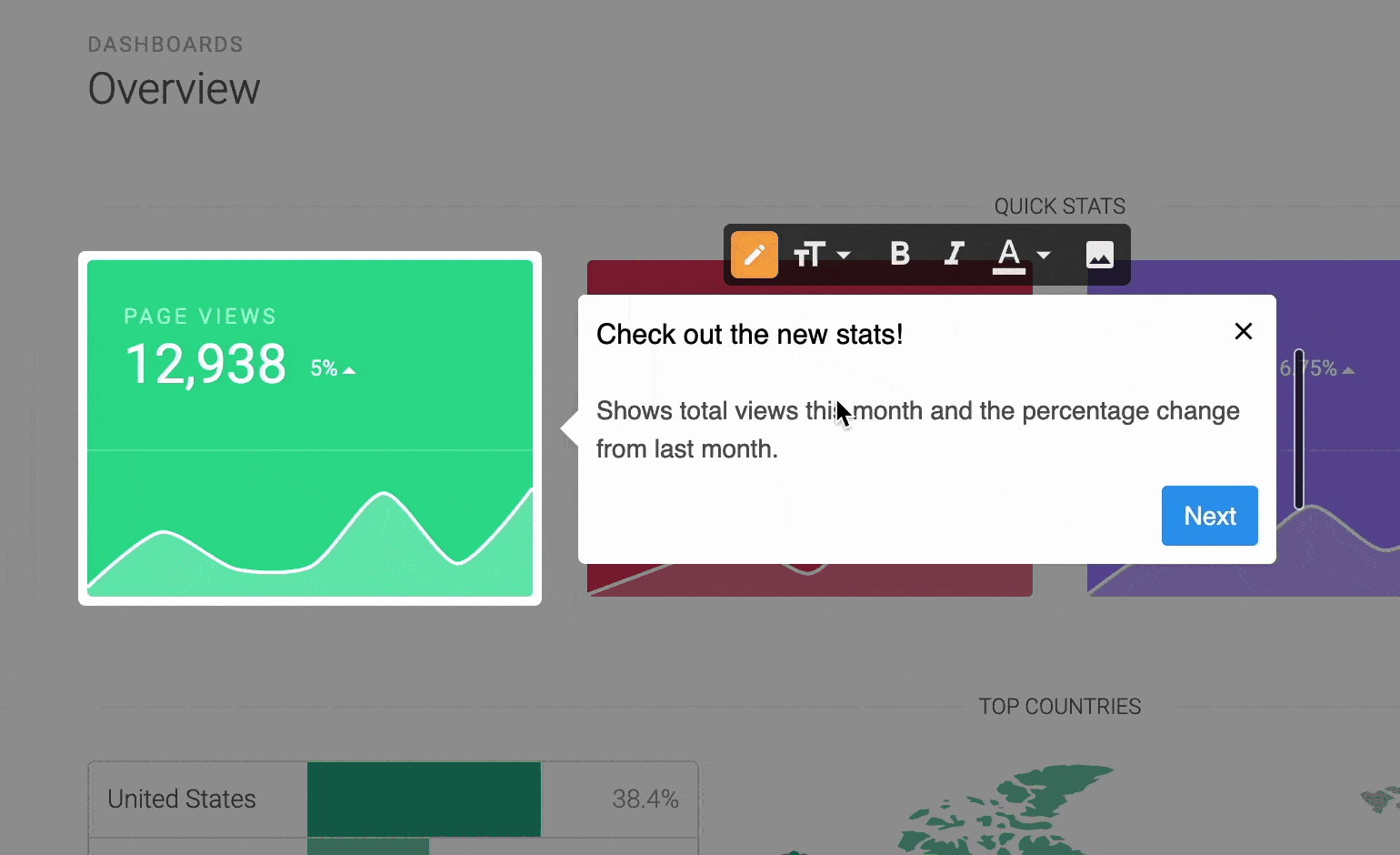 Encourage and reward your users
HelpHero's checklists are a powerful tool that can help boost user onboarding. It lets you display a list of tasks for users to accomplish, making it even easier and quicker to onboard and engage new users to your app.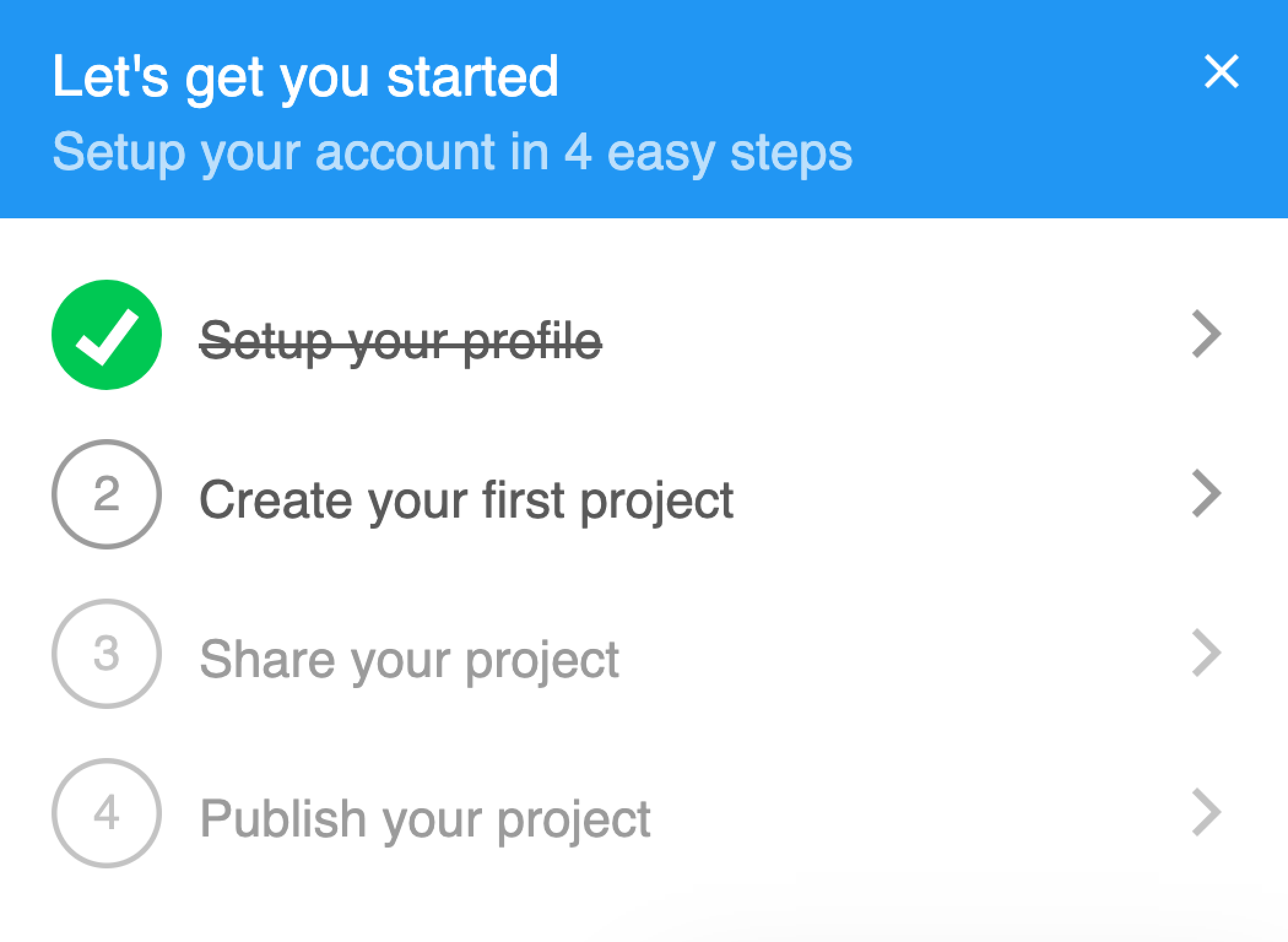 Encourage progress

Provide your users with instant feedback and gratification on their onboarding progress when they complete a checklist item.

Easy customization

Tailor every aspect of your checklists. For example whether items must be completed in order, setting the criteria for marking items as done and more.
Great way to increase conversion rates and push your customers through onboarding
Alex Harper – CEO, Swyftx
Hotspots
HelpHero's hotspots are a great way to add on-demand contextual hints. Hotspots can be used for tooltips, feature announcements or prompts.
Product tooltips

Contextual hints and help for your app.

Encourage user behavior

Nudge users to perform certain actions.

Feature announcements

Subtly draw attention to new features.
Measure and optimize performance
HelpHero's analytics helps you understand how viewers are interacting with your tours, so you can identify opportunities for improving user experience.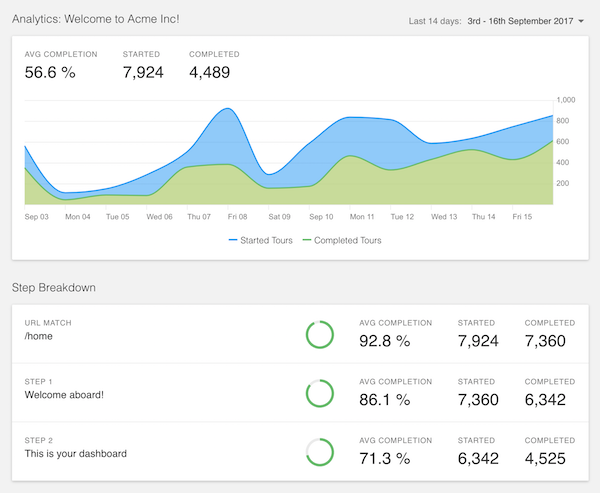 Optimize

Ensure you get the best possible tour success rate by instantly tweaking your tours and measuring the results in real-time.

Drill down

Track completion rates for each step in your tours so you can pinpoint exactly where your users are dropping off and what to improve.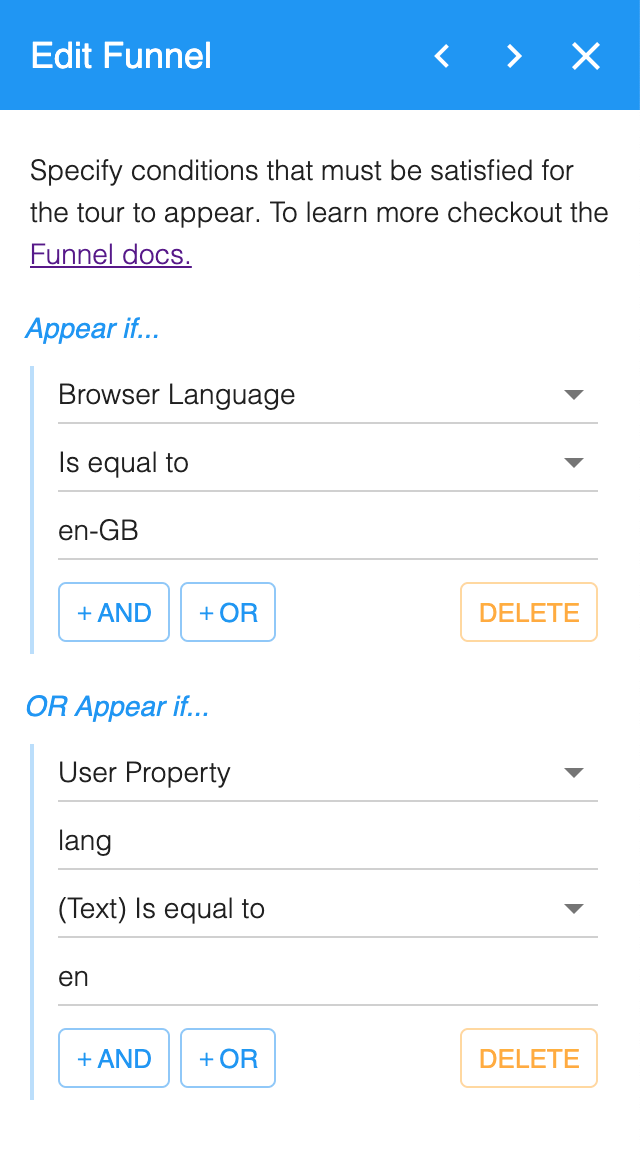 Advanced personalization and targeting
With HelpHero funnels you can configure your tours to target specific users. This ensures users are shown the most appropriate tours based on their language, device, browser and even custom user properties.
Powerful conditions

Use the HelpHero Editor to easily customize your Funnel criteria to match your unique requirements.

Tour branching

Ensure the most relevant content is shown to your users by creating different pathways through a tour depending on current user properties.
Using HelpHero has streamlined the way in which we support customers at all different engagement stages from brand new user to seasoned veteran
Jack Mannion - Customer Success Manager, IngeniousIO
Free 14-day trial
Easy setup
No credit card required